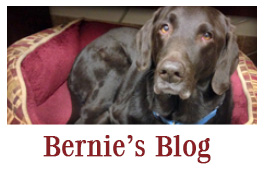 I have only been working with my dad at Cornerstone Animal Clinic since August, but I have made myself at home. I quickly earned the position as Official Clinic Greeter, but really my favorite titles are "Beggar" and "Treat Stealer". I have worked very hard to train the staff and clients to feel pity for me and give me treats from the treat station in the waiting area.
I usually come to work with my dad every day, except for the days when I decide I'm too tired and I need to lounge around on the couch all day.
I look forward to sharing my thoughts, my tips, and the stories of my adventures with you. This will help you be the best mom or dad to your fur-kids! If you're ever at the clinic I'd love to meet you!
Have a pawsome day!