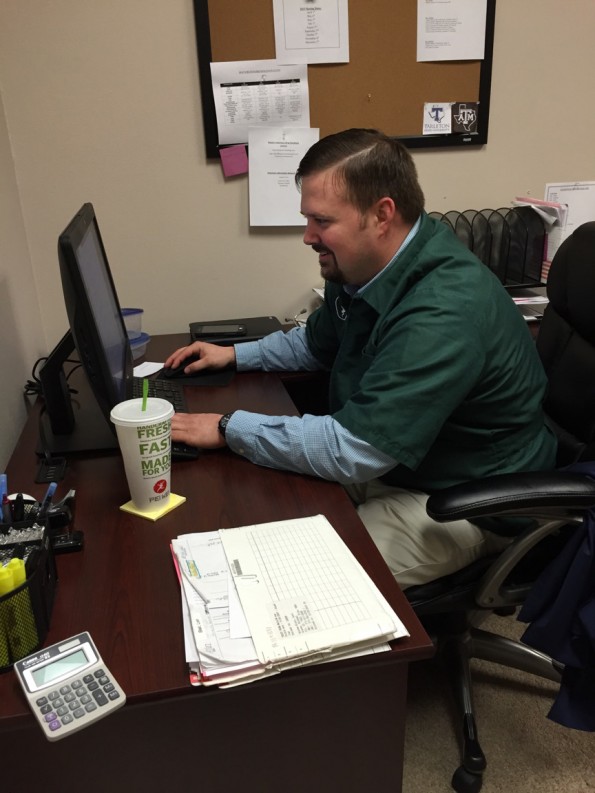 I wanted to spotlight my awesome new friend (and my dad's co-worker), Dr. Toby Conner!
I had to bug him a little bit with some barking and tail wagging to get him to tell me some fun facts about himself, and here they are:
-Dr. Conner joined us at Cornerstone in December 2014
-He is a Texas man through and through and received his undergraduate degree from Tarleton State University (in Texas) and received his doctorate of veterinary medicine from Texas A&M University.
-He is an avid traveler and has been to Costa Rica, Hawaii, the Florida Keys, and plans to go to Puerto Rico soon.
-His girlfriend is a veterinarian too!
-They both share 3 dogs (who have been featured on our Instagram) and 2 cats.
-They both also raise cattle.
Stop by to say "Hi" to our newest doctor, or call us at 972-385-3555 to set up an appointment if your furry family member needs a visit!