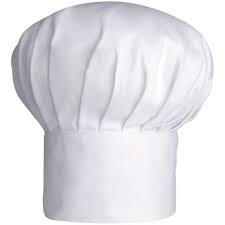 Happy Monday My Non-Four-Legged Friends!!
Your favorite pup is back in action for June's blog post! I just did some research on my pawputer, went right to Poogle and gasped at the weather. It looks like it's going to be in the mid-90s in Dallas this week! Now, don't get me wrong I love the warm weather, but it can get really hot for everyone if you don't stay hydrated and get plenty of shade. One great way to stay chilled is a nice ole popsicle, my favorite kind are the cherry flavored ones! Now you may be thinking to yourself "what kind of popsicles are safe for doggies?", no worries that's what I have dedicated this month's blog to! This recipe comes from my friend Megan at Today's Mama.
If you don't have a dog you can go adopt one from our local shelter, just click here to view the dogs and pups that need a loving home. If you can't, these popsicles are safe enough to feed your kids. That's right, children! We can both have them 🙂
Okay so, what kind of treats are these? Delicious ones! Haha.
Here's the recipe:
What You Need:
32oz of Yogurt (plain or vanilla)
1 Large Banana
2-3 Tablespoons of Peanut Butter (without xylitol*)
1 Tablespoon of Honey
2 ice-cube trays
How To Make Them
Dump Yogurt Into a large bowl
Put Banana, Peanut Butter, and Honey in bowl
Mix with blender
Pour mix into the ice cube trays
Freeze for 10 minutes
Once frozen place treats into a Tupperware container and store in your freezer
Give your pooch or child a taste test!
Well, that is it for this month! Stay Tuned For Next Month's Culinary Treat By Chef Bernie.
Share in the comments when you've made the recipe and let us know how your family liked it!
* Xylitol is a sweetener found in many foods, safe for humans, but when ingested by pets it can cause seizures, liver failure, and death. This is extremely toxic to dogs. For a list of foods that contain xylitol, please click here. If your pet consumes xylitol contact your local vet immediately.